Happy is the New Pretty Contest
We love this saying because it's true. Happy IS the new pretty.
To help spread that message, we are giving away a Happy is the New Pretty prize pack valued at more than $100.
 Look at the fun and cozy products you could win...
Turban and facial wipes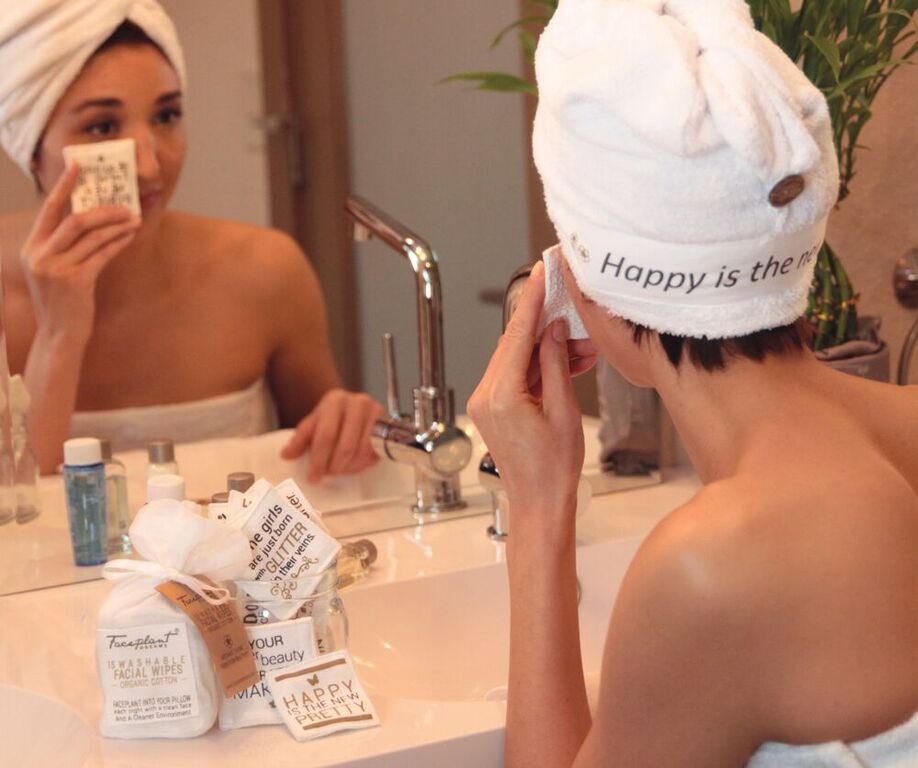 See those cute organic cotton facial wipes with an array of sayings to make you smile? Those can be yours. Along with that adorable turban to wear like a crown so you feel like a queen. 
HOW DO YOU WIN?
Tell us what  "Happy is the new pretty means" to you. 
Tell us by email, Facebook, Instagram, or Twitter. (Links at the bottom of our site.) You can simply write what the saying means to you, share a personal story, send a photo, or go all out and make a video. The more heartfelt, creative, and/or inspiring the better.  If you post on social media be sure to use the hashtag #FaceplantDreams or #HappyIsTheNewPretty so we can find it. Or, send via email to karen@faceplantdreams.com
We will share your entries on our social media pages to help spread awareness of celebrating beauty from within. All entries will be voted on by our Faceplant staff. The crowd favorite will win a prize pack of goodies. 
We have extended our contest and now are accepting entries through Sunday, June 19th. 
We will announce the winner on Wednesday, June 22nd. 
We look forward to seeing what "happy is the new pretty" means to you! 
CONGRATULATIONS TO OUR WINNER!
Debbie K and her beautiful daughter.